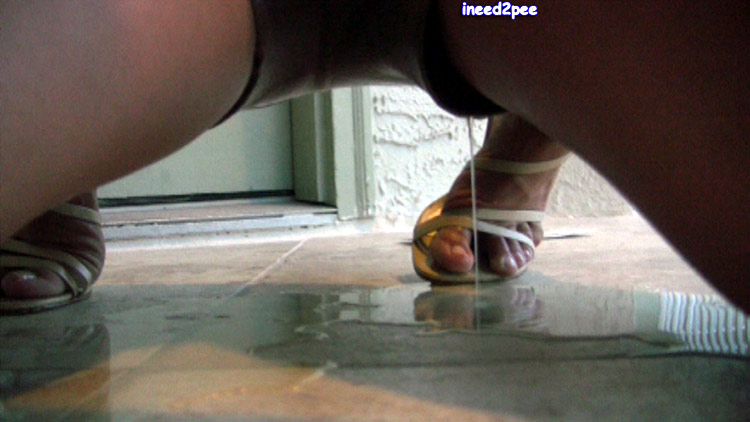 Poor Vicki! She's already had a super desperate drive home and now all she needs to do is make it from her car, up 3 flights of stairs and down the hallway to her apartment. But every few steps she needs to stop, cross her legs tightly and sometimes even grab her crotch. She doesn't want any of her neighbhors seeing her in this predicament since that would be totally embaressing. So she's doing the tight legged hobble up the stairs the whole time. It's even worse when she can't find her keys in her massively crowded mess of a purse! Ooops! She just spurted some in her shorts and they soaked through really fast, making a nice wet spot in the front… It's going to be a big gusher when it comes out!
Download the full VICKI SHORTS WETTING VIDEO now plus 175+ more pee desperation & pants wetting videos.
Comments Off

on Vicki Just Can't Hold It!