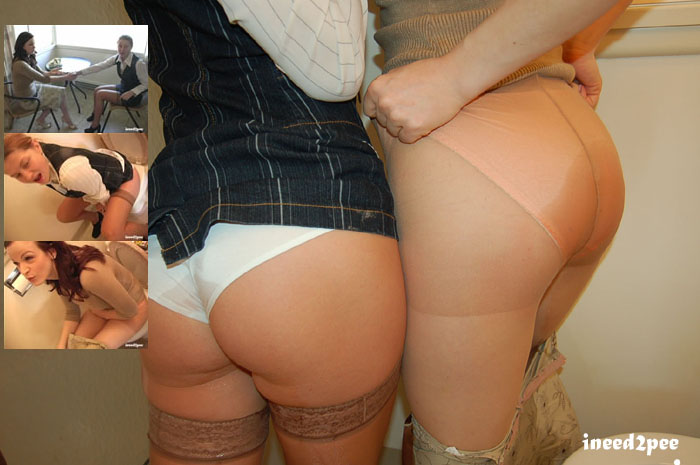 But this time in very sexy pantyhose, nice cotton panties and nylon stockings!! The two roomates Janessa and Yuliya are coming home from their office jobs where they have to dress properly in nice professional type clothing. Neither of them want to clean up the kitchen from their big dinner party last night but both girls need to pee really badly too. So they decide to have a bladder holding contest and the one who pisses her panties loses and has to totally clean up the kitchen! Guess who is going to win this one??
Once the pee starts gushing out through her tiny thin panties and streaking down their legs, the other girl just can't hold it any longer and wets herself also, getting her nice skirt soaking wet with pee! It's a good thing there's no one around to watch these nice office girls be naughty wet girls!
Download the full pee holding contest video @ ineed2pee!
And also don't forget my super cool DVD store 1031 Videowhere you can discreetly buy Female Desperation Videos