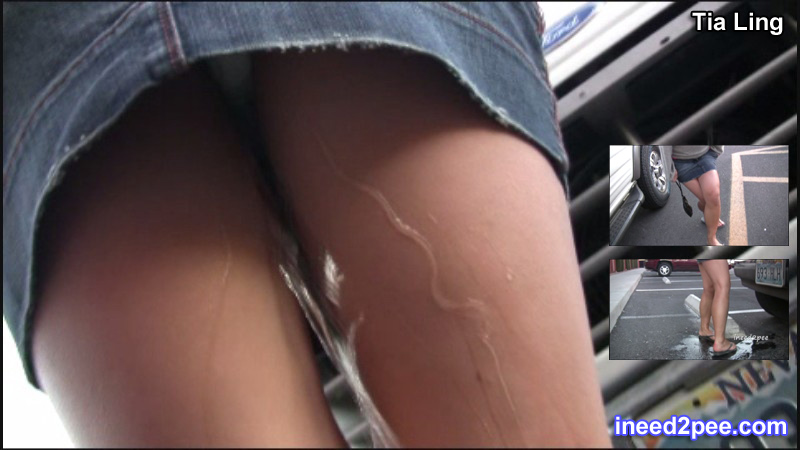 The sexy asian Tia Ling is back & this time we're having fun in Vegas. She is walking back to her off-strip hotel but she really should've used the bathrooms back at the bar; perhaps it was all the drinks she had. It's definately a DESPERATE walk and she stops several times to cross her legs; today she's wearing a sexy jean mini skirt and cotton panties underneath it. She is almost relieved when she gets to the hotel side door but lo and behold, her key card is malfunctioning! How many times has this happened to you? When you need to do back to the front desk of the hotel to get a working key card? LOL At least several times for me!
But poor desperate Tia only makes it partway down the parking lot before her HOT PISS starts pouring our between her slim legs, splashing all over her bare legs and feet too! Her poor bladder has had enough and she completely pisses herself while some cars drive by!! She is so embaressed at being covered all the way down in her smelly pee & she still has to walk to the front desk for a new key!
Download the FULL TIA LING WETTING HER PANTIES VIDEO NOW!
Comments Off

on Tia Ling's wet panties accident